As we approach winter, Warming Wakefield LTD is here to provide you with some expert advice on how to ensure that you defrost a frozen condensate pipe that has put a stop to your home's central heating on a cold, frosty morning.
Get in touch with our heating engineers this winter
At Warming Wakefield LTD our heating engineers enter their busiest period of the year, we urge all customers to ensure that you get your boiler serviced if you have not yet done so this year. Each year, as the temperature suddenly drops heading into the new year, hundreds of people experience boiler breakdown either due to frozen pipes or having long periods with their central heating turned off over the summer.
We don't want it to be too late for you if you wake up to no heating in your home if you have a frozen pipe or a broken boiler at home, so make sure that you're prepared for the worst-case scenario by booking your boiler service with us today.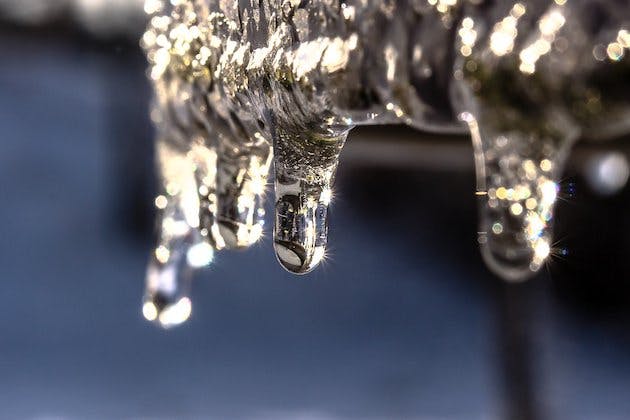 How do I fix a frozen condensate pipe?
Initial diagnosis:
If your boiler won't turn on, or you have stopped getting any hot water or heating in your home, then one of the first things that you should be is to establish if the issue actually isolated to your condensate pipe. If your condensate pipe is frozen then your boiler will most likely have a flashing amber light on the front and display a fault code. The fault code will be model-specific, so look the code up on the internet or manufacturer's guide to find out what the problem is.
Turn your boiler on and then off again
It might sound trivial, but the next step you should take is to manually reset your boiler to check if the fault code still displays. If the pipe was frozen but has since thawed then the errors present on your boilers dashboard may no longer show up and you will have solved the problem. You should try manually resetting your boiler, but if the fault indicators are still present then you will have to try another method.

Check any piping that runs outside your property
The purpose of your condensate pipe is to remove water from the boiler and dispose of it outside. There will be a plastic pipe coming from where your boiler is located, running to the outside wall of your property.
It is very likely that if the temperature is sub-zero, the pipe that is exposed to the cold air and has frozen over, and therefore, the pipe could be blocked as any water inside has become ice.
Thawing your frozen pipe is the best solution
The easiest way to deal with a frozen condensate pipe is to thaw it so that it defrosts. You can do this with a hot towel, or maybe even the same way that you defrost your windscreen on a frosty morning, you could get a few jugs of warm water, and pour it over the pipework that is outside your property. It is imperative that the water that you use is warm and not boiling, because the sudden change in temperature could cause serious damage to your piping.
How do I prevent my pipes from freezing again?
We advise that you avoid freezing pipes by purchasing some pipe lagging from your local DIY shop at a minimal cost in order to insulate your pipes in preparation for Winter!
Contact Warming Wakefield LTD today for any central heating needs
We are getting into the worst time of year to experience any kind of issues with your boiler. With colder temperatures, heating engineers' schedules become more and more hectic, and there is generally much less available for emergency plumbing and heating repairs. So, don't miss out on booking your boiler service today, by calling Warming Wakefield LTD on either 07852615571 or 01924763175 today.