Boiler installation in Leeds
Warming Wakefield Ltd offers boiler installations throughout Leeds and the surrounding areas such as Barnsley and Wakefield. Get in touch with our experienced, Gas Safe registered installers today!
Our boiler installation service here at Warming Wakefield Ltd includes a full assessment of your current central heating system to identify which boiler your home would most likely benefit from. We take into consideration the size of your property, the number of bathrooms, as well as your home's demand for water when we decide which energy-efficient, A-rated model to install in your home in Leeds.
How do I know if I need a new boiler?
If you are unsure as to whether it is the right time for a new boiler then Warming Wakefield Ltd is on hand to help you out. There are some clear indications when it comes to detecting whether your boiler requires a replacement, and we will outline these for you below...
Is your current boiler over 12 years old?
Boilers aren't immortal, they all have a lifespan! On average, for gas boilers, this is usually between the 12-15 year mark. Not only does this mean that your boiler has built-up wear and tear over the years, but it also means that boiler technology has moved forward significantly. Getting a new boiler will mean that your new system is up to date with the latest safety and efficiency standards.
Have your central heating bills increased more than you were expecting recently?
With more and more people working from home in the UK due to the national lockdowns from March 2020, it is likely that you will have spent more on your heating bills between 2020 and 2021 than ever before! However, this could well have been further exacerbated by an inefficient boiler in your home in Leeds!
When a boiler reaches the end of its natural life, you may find that your monthly bills are more than what they used to be. This is because as your boiler ages, it becomes less efficient. Due to this, upgrades are highly recommended. A boiler replacement or upgrade can even help earn you back your initial investment on a new boiler while reducing your energy bill costs in the long run!
Does your current boiler require frequent repairs?
If your current boiler at your home in Leeds breaks down often, and you're having to fork out money for repairs on a consistent basis, then you should really consider getting a new boiler installed. Older boilers are more likely to experience frequent faults and breakdowns. A new boiler replacement might be the best option to help save you money on repair costs and gain extra peace of mind with extended warranties on selected boiler models.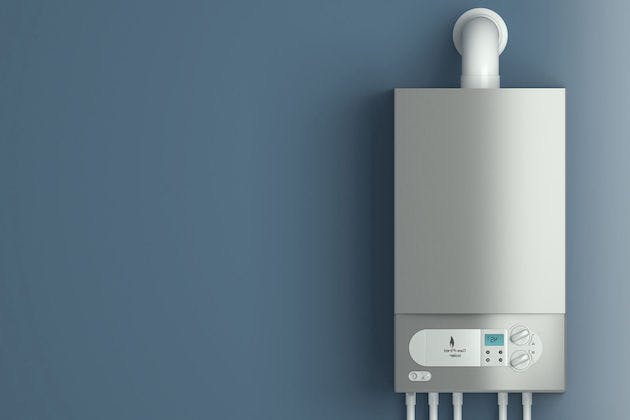 Why choose Warming Wakefield Ltd for a new boiler installation in Leeds?
Our team here at Warming Wakefield Ltd are here to provide all customers local to Leeds with a comprehensive boiler installation service, where we are not only dedicated to providing great customer service to all of our clients, but we've also got the reviews to show it. Along with this, we are Gas Safe registered and fully qualified to install new boilers.
As experienced heating engineers, we know all about the care and maintenance that's needed to ensure that your boiler stays in a good working condition for as long as possible. That's why at Warming Wakefield Ltd, we try to give your new boiler the best possible start in your home, by offering your first annual boiler service for free if you choose us to install your new boiler!
Installing a new boiler can reduce your monthly running cost and bring convenience to your home. An annual service is recommended to keep your boiler running smoothly and efficiently. Head over to our offers page to view more deals!
Contact us today for a new boiler in Leeds
We proudly install boilers in Wakefield, Barnsley, Leeds, York and Huddersfield as well as the areas surrounding. For a friendly and reliable boiler installation service, contact Ben on 07852615571 or receive a quote through our contact form by clicking the button below!